About Gilmore Doculink
We deliver end to end solutions to help organizations engage prospects, build relationships, and retain clients through effective relationship marketing. Our technically superior solutions enable organizations to send personalized and tailored messaging to individuals. We work closely with our customers to develop and implement direct-to-customer mail and email campaigns that get results.
Learn More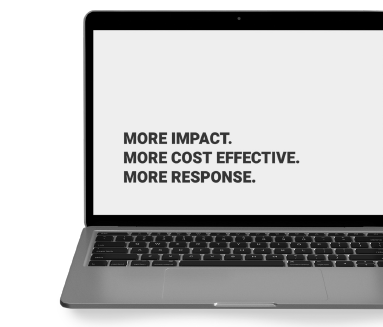 COMPOSITION
Our Composition service is a key strength of Gilmore Doculink. Our clients trust our pre-production, rendering, and pre-flight expertise to save them time, money and avoid unnecessary headaches.
PRINT PRODUCTION
While other companies are scaling back, Gilmore Doculink has made significant investments in next-generation technologies. Our print production facility is designed on an overcapacity model.
LETTERSHOP & MAILING
Our competitive advantage is our multiple advanced technologies to give Gilmore Doculink the capacity and flexibility to handle any mailing, any size, any time. Our control and manufacturing systems accommodate both large and small runs, scheduled or unscheduled.
ELECTRONIC BILL PAYMENT & PRESENTATION
Reduce costs and increase cash-flow with Gilmore Doculink's Electronic Bill Payment and Presentation (EBPP) solution. We deliver the entire supporting infrastructure, enabling organizations to better serve their clientele
ENTREPRISE MESSAGING
Gilmore Doculink's web-based, enterprise messaging software gives organizations the ability to control messaging across multiple channels. Our solution enables marketing managers to readily manage and deliver marketing content on transactional communications.
TRANSPROMO
Consumers are bombarded with marketing messaging daily from all directions and by a horde of technologies and media. TransPromo is the integration of transactional information, bills, statements, invoices etc., with promotional information.
MORE About Statement Services
PRINT PRODUCTION
Gilmore Doculink offers one single and robust, supply chain for all an organization's print requirements. We operate at a scale to match the cyclical ups and downs of business activities and communications.
LETTERSHOP & MAILING
Whatever the need, Gilmore Doculink has the capacity, technology and expertise to ensure marketing mailings are packaged and sent out the door as expected – no weak link, no hiccups, and no surprises.
PURLS & CURLS
Carry on long-term relationships and conversations with customers, easily and cost-effectively. Marketers rely on Gilmore Doculink as the one-stop-shop of choice to design, build, deploy, manage and report on purl and curl campaigns.
DATA-DRIVEN COMMUNICATIONS
Data Driven Communications (DDC) can help ensure that your customer communication is welcomed as a value-add service, rather than rejected as an annoyance. Reach the right customer, at the right time with the right medium and a relevant message.
REPORTING SERVICES
From a cost, operating and tactical perspective, Gilmore Doculink Reporting services deliver big. Organizations get the information they need, when they need it, to manage all their marketing and direct mail programs.
Product Fulfillment
Trust all your collateral logistics to Gilmore Doculink. We provide a one-stop, complete end-to-end collateral fulfillment solution like no other. Gilmore Doculink can produce, store, and ship just about any type of collateral — anywhere, anytime.
Print, Media & Promotional Item Production
Few others can match the print production and marketing media capacity of Gilmore Doculink. With Gilmore Doculink, all of an organization's print, media and promotional needs can be taken care of with one, superior supply chain.
Customer Service
We are enhancement to our customers' business operations – synchronizing our services to customer needs. Enjoy the numerous advantages of our dedicated Gilmore Doculink Customer Service resources.
Content Management
Gilmore Doculink uses a sophisticated Enterprise Content Management System (ECMS) to manage all customer content. The value to the customer is reduced time-to-market but also peace of mind. Organizations trust Gilmore Doculink to get the right version of the right collateral, produced and shipped correctly, each and every time.
Revenue & Royalty Management
Gilmore Doculink is a leader in the Revenue & Royalty service, specialty niche. We can collect payments faster, shorten the accounts receivable cycle and help organizations make their money work smarter..
Order Management
Gilmore Doculink's highly robust web-to-print solution can readily be customized to meet an organization's unique business objectives. What does this mean to our customers? We make Order Management painless!
Numbers Speak Volumes
Whether it is to sell or inform, transactional communications provide the perfect platform to deliver a marketing message. Here's why:
of transactional communications are open and read Thats huge!
spend more than 5 minutes reviewing each transactional document
of consumers still prefer hardcopy transactional communications
Contact us
We understand that you want MORE solutions for the fulfillment of your company collateral and we are confident that we can provide you with everything you need. Please take a moment to answer a few simple questions so we know how to provide even MORE then you imagined.